The dentists and team at Dental One Calgary Place are committed to providing comprehensive dental services for your entire family, with the goal of encouraging exceptional oral health. 
Calgary Place Dental Clinic 
We believe in empowering our patients by providing efficient, individualized preventive care and custom treatment planning. We act as your partner in helping you and your family achieve optimal dental health.
We are conveniently located in downtown Calgary. Find us in Calgary Place, near Evolve Chiropractic & Wellness Centre.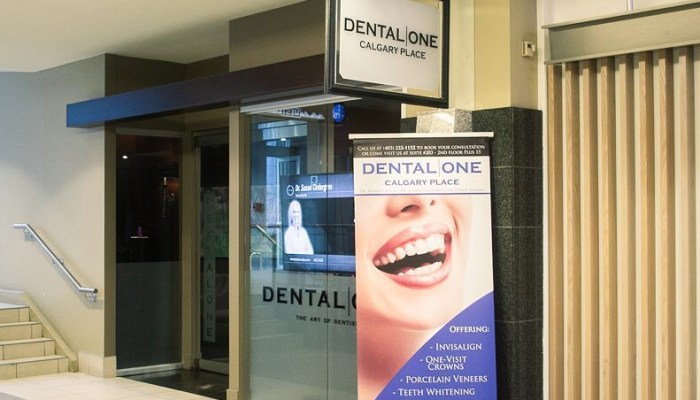 Send us an Email
Questions? Complete the form below and we will follow up with you shortly.
Contact Us
  Hours
Monday: 07:30 am - 04:00 pm
Tuesday: 07:30 am - 04:00 pm
Wednesday: 07:30 am - 04:00 pm
Thursday: 07:30 am - 04:00 pm
Friday: 08:00 am - 02:00 pm*
Saturday: Closed
Sunday: Closed
*Alternating Friday Open
  Phone
  Address
414 3 St SW #203,
Calgary,
AB
T2P 1R2
CA